Product
Product
Digital CNT X-ray Tube
Digital CNT X-ray Tube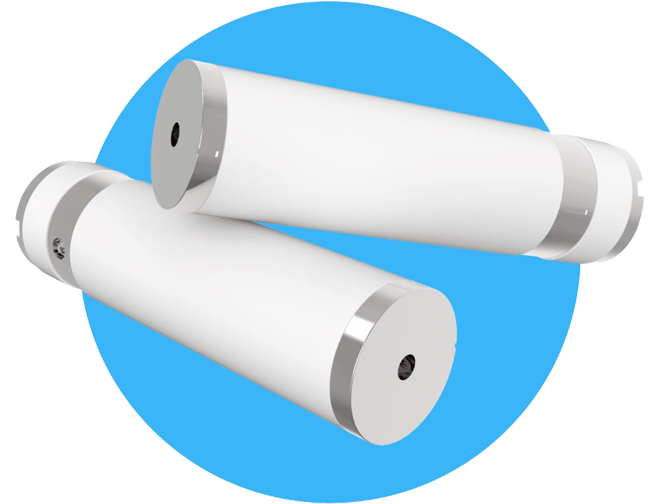 A digital CNT X-ray Tube is made with CNT field-electron emitters instead of the filament-thermionic electrons in conventional X-ray sources, opening the new era X-ray technology.
Next-generation digital CNT X-ray Tubes are generating X-rays with a fully digital driving that can modulate X-ray dose very fast (less response time than several microseconds) and accurately (with no stray X-rays in time domain).
High-resolution X-ray medical imaging and industrial inspection are possible with digital CNT X-ray Tubes.
Digital CNT X-ray Tubes could also improve Fluoroscopic medical imaging with a very short X-ray pulse, greatly reducing radiation damages in medical diagnosis and operation.
Digital CNT X-ray Tubes with a stationary anode are available right now. The detailed specification will be provided through the contact point below.
Item
Digital CNT X-ray Tube
Tube current
3mA
1mA
Anode Angle
12.5
Focal Spot
0.4mm
Exposure Time
0.01~0.5s
0.01~0.1s
Operation Time
100K(shot)
Life Time
15,000h / 2year
Size
54.5 x 15(mm)
Weight
40g